Field Notes Cherry Graph 3-Pack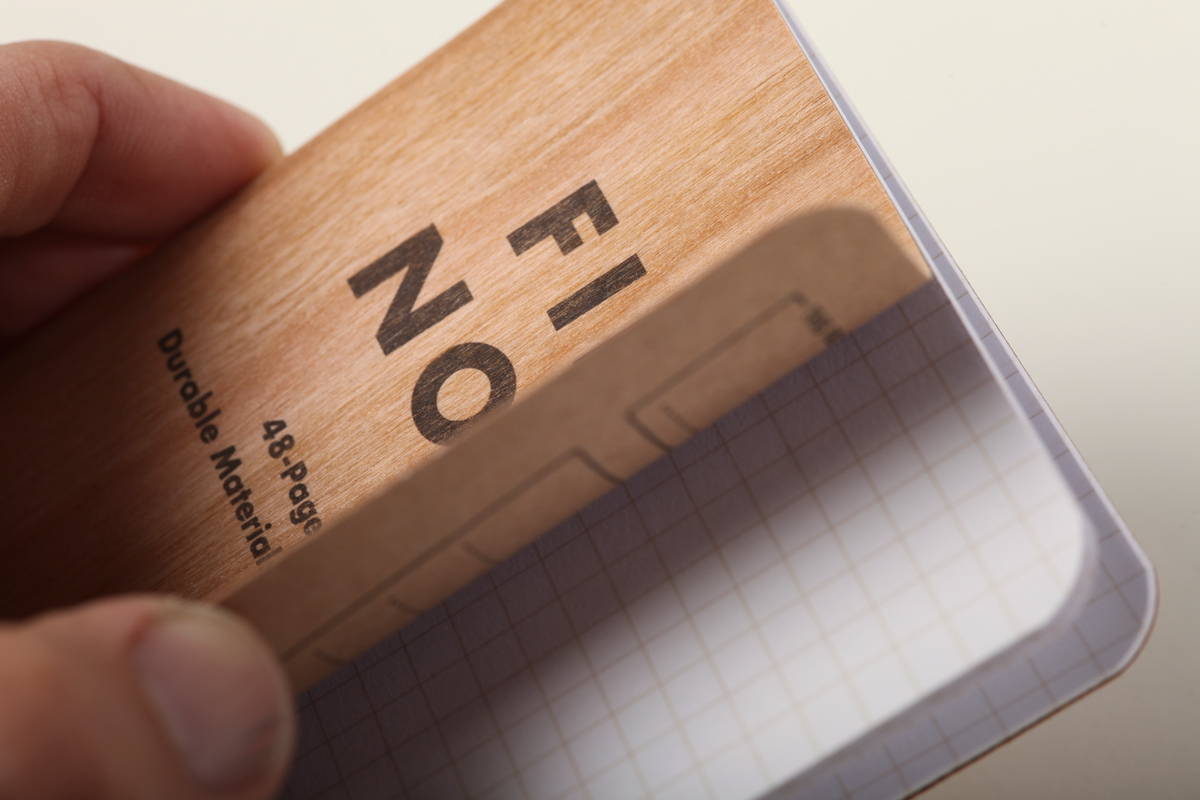 Field Notes Cherry Graph 3-Pack
Perfect for jotting down notes the old-school way. We use these as journals when traveling. Good laughs ensue when we reread them a few years later! Cherry Graph features real cherry wood covers with black text with 3/16" graph paper inside. Printed and manufactured in the U.S.A.
Cover: Graphic Wood Technologies PureVeneer cherry wood veneer, bound to brown kraft paper with a thick, brute force, 1-color application of "Dachshund Nose" black soy-based Toyo ink.
Innards: Finch Paper Opaque Smooth 50#T "Bright White," with a fine, 1-color application of "Double Knee Duck Canvas" light brown soy-based Toyo ink.
Cover and innards printed on a Komori G40 40" 6-color printing press.
Bound by a Mueller Martini Bravo T 6-pocket saddle stitcher with cover feeder, with appreciation to Samuel Slocum, George W. McGill, and William J. Brown, the "Founding Fathers of the Staple."
Corners precisely rounded to ⅜" (9.5mm) by a Challenge round-corner machine.
Graph grid: 3/16" × 3/16" (4.7mm x 4.7mm). 48 Pages.
Memo book dimensions are 3½" x 5½" (89mm x 140mm).
Field Notes uses only the Futura typeface family (Paul Renner, 1927) in its materials.